just a copy and past from the ol forum to the new one for newcommers and ppl that missed it:
Here is the eq from my mixer (it's a broadcast mixer from the late 80ies, pretty expensive at the time), sampled in mono with M Audio 2626 conveters (dont let the brand fool you, these converters are kind of decent, let's say up to date prosumer level), Hosa cables, proper latency (thanks to the RME RayDat via adat) at 44.1.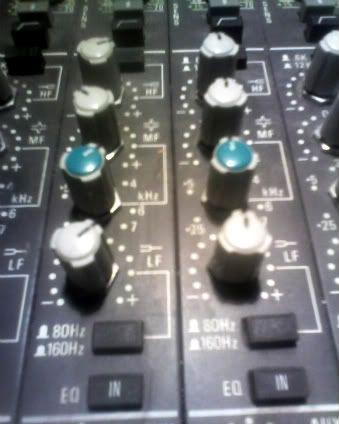 http://www.megaupload.com/?d=0WQ78T4D
The Shelves are in switch mode (the hardware have switches) 2 low and 2 high frequencies, 6 negative gain values, 6 positives: 49 samples.
The bell is in smooth mode (interpolation) and cover the 250 Hz to 7 KHz range, 19 points sampled, same gain values as the shelves: 229 samples.
3 Kernels programs.
The result sound cool to me, I hope you'll find this usefull.
Best,
Nahuel
EDIT: I just realized there's a lil mistake in the bell program, very easy to fix if you want it "perfect": open Nebula, select the AMKBC2 Bell 3k prog, go into: program/edit/glob and change the "PAD OUT" value from -9.60 to something close to -5.50, exit, save.